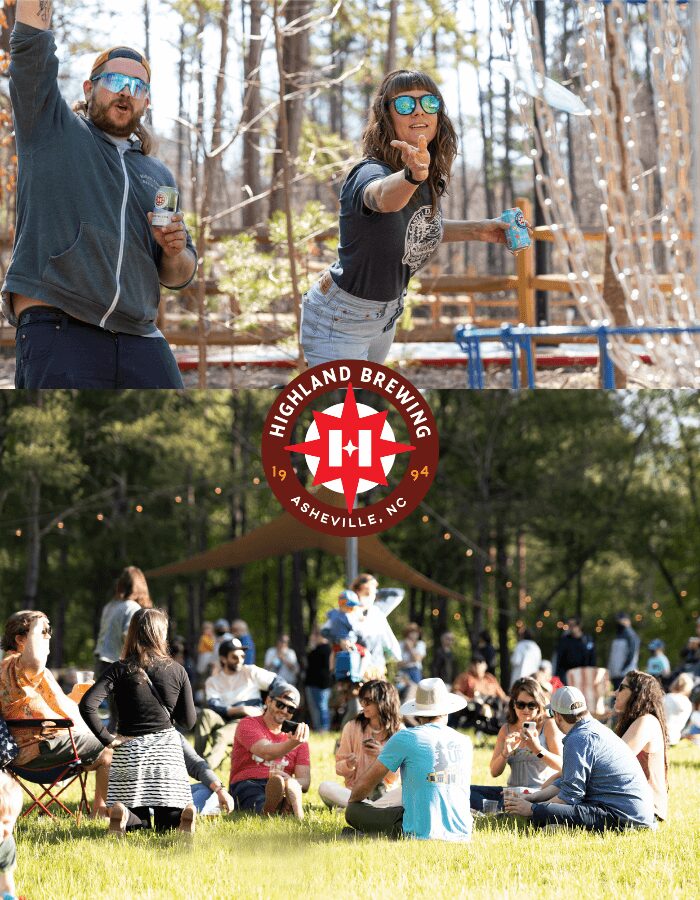 Highland Brewing
Asheville's Original Craft Brewery

Highland Brewing was founded in 1994 by retired engineer and entrepreneur Oscar Wong, establishing it as the pioneer of Asheville's now booming craft beer industry. Proudly regional, Highland's beers are distributed in North Carolina, South Carolina, Tennessee, and Georgia. Highland is committed to quality and sustainability, boasting the sixth largest solar array in an American craft brewery. Today, the company is led by Wong's daughter, Leah Wong Ashburn, and is the largest independent, family-owned, and operated brewery native to the Southeast.

Located on 40-acres in East Asheville, brewery visitors enjoy limited-release beers, walking trails, disc golf, volleyball courts, and live music.
Signature Brew: Lower Falls | 100 calorie IPA

Seasonal Favorite: Peachful | fresh & fruity

Location: 12 Old Charlotte Hwy, Asheville


Hours: Open daily, visit website for current hours