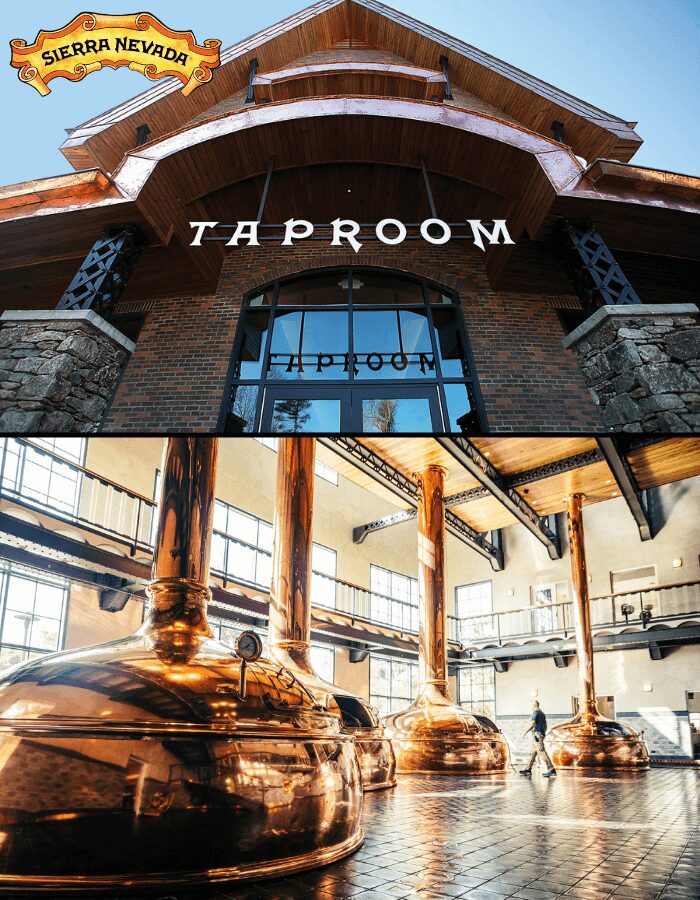 Sierra Nevada Brewing Co.
Sierra Nevada Brewing Co. is one of America's craft beer pioneers. Founded in Chico, CA in 1980, Sierra Nevada is internationally renowned for its innovative and hop-forward beers, its use of the finest quality ingredients, and its commitment to sustainability. That pioneering spirit now spans both coasts with the 2014 opening of their new brewery in Mills River, NC – just minutes south of Asheville. 

At Sierra Nevada's jaw-dropping brewery, visitors can walk through our estate garden, grab a pint at the Back Porch Bar and dine in our Taproom. They'll enjoy creative beer-focused food alongside brewery-fresh Pale Ale, Torpedo, Hazy Little Thing, Strainge Beast, and dozens of small-batch beers not found anywhere else. 
New Brew: Sunny Little Thing

Hop Infused Sparkling Water: Hop Splash

Location: 100 Sierra Nevada Way, Mills River


Hours: Sun-Thur 11-9, Fri-Sat 11-10