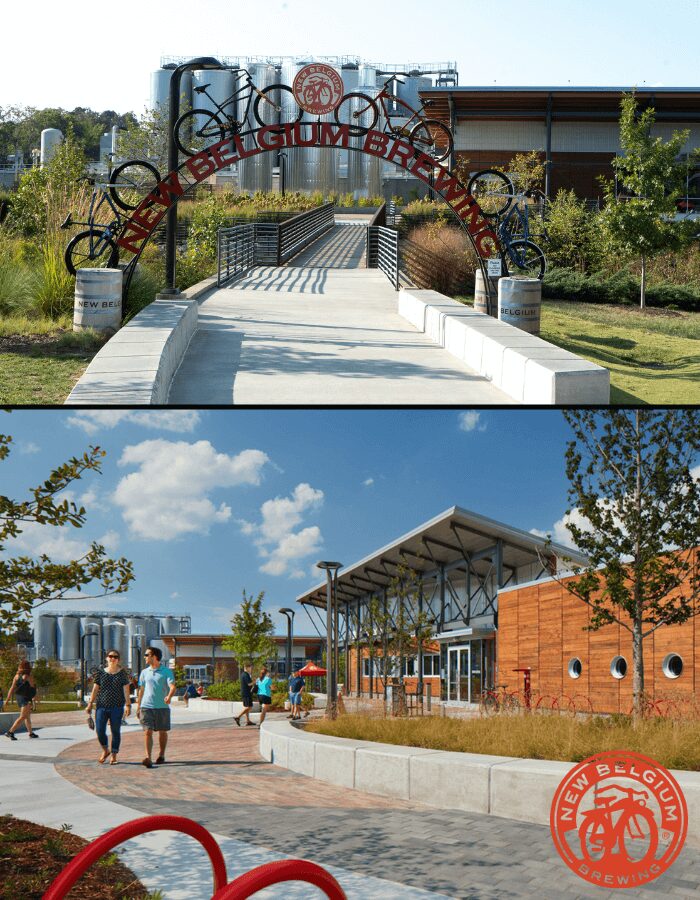 New Belgium Brewing Co.
New Belgium Brewing was said to be "Born on a Bike Seat" more that 30 years ago in Fort Collins, Colorado and pedaled its way into the hearts and minds of the Asheville Community in 2016. Nestled alongside the beautiful French Broad River overlooking the River Arts District, New Belgium's Liquid Center Tasting Room is a must for anyone, local or weekend warrior alike. Grab a seat in their gorgeous Beer Garden while sipping a delicious Fat Tire, Voodoo Ranger, or your favorite flight option. 

New Belgium hosts a daily rotating cast of Asheville food truck favorites. Sign up for a tour experience on New Belgium's website or just swing by to enjoy the spacious front lawn. Heck, if you're lucky you might event catch some live music. This brewery truly has something for everyone. Cheers! 
Signature Brew: Fat Tire Amber Ale

Seasonal Favorite: Summer Bliss Tropical Wheat

Location: 21 Craven St, Asheville


Hours: Daily, 12-8; Check website for updated hours