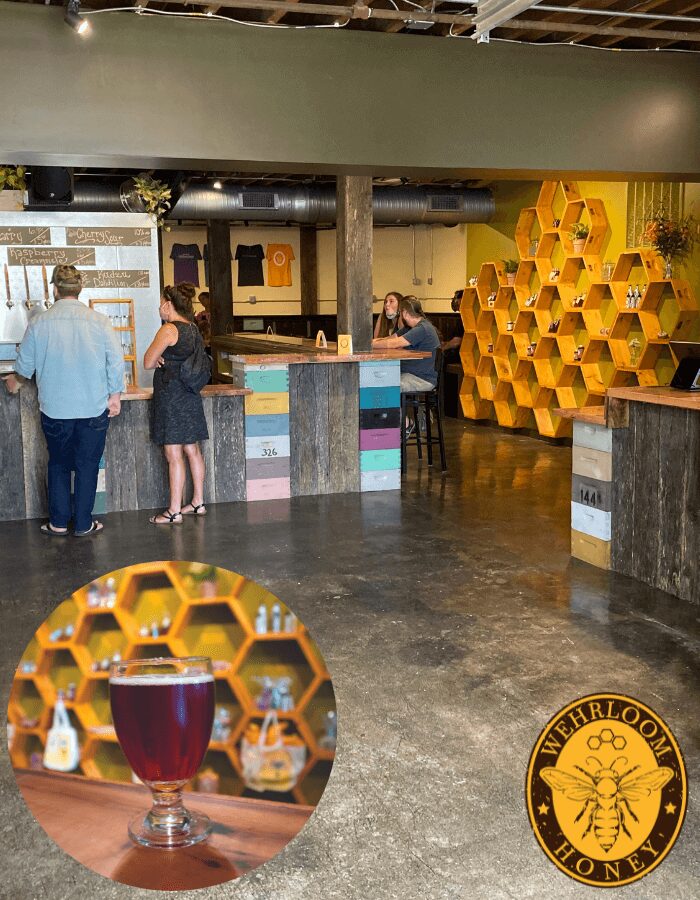 Wehrloom Honey & Meadery
Come "bee" a part of Asheville's first craft meadery in the South Slope Brewery District! Wehrloom began as a small home-spun business with a holiday gift of two hives. Currently, we harvest honey from hundreds of hives, make handmade skincare products and MEAD. 

Our meads have attributes that appeal to beer and cider enthusiasts. Wehrloom mead is light, dry, refreshing and ranges in alcohol from 4.5% to 11.5%. All our meads are naturally gluten-free and sulfite-free. 

Visit our new taproom in downtown Asheville or venture to beautiful Graham County to visit the farm and tour our production facilities. Available on draft and in bottles. Bee brave, Bee safe, and Bee in love with your life. 
Signature Brew: Dry County Dry Traditional Mead

Seasonal Favorite: Black-bear-y Hibiscus and Lavender

Locations: ‣Downtown AVL: 32 Banks Ave
‣Robbinsville: 257 Willie Colvin Rd


Hours: Open Thurs-Sunday. Call for current hours: 828-231-3833